The innovative StarCeram® Zirconium blanks
Kyocera Fineceramics Precision GmbH fulfill all prerequisites for a precise, accurate fit and natural looking ceramic dental prosthesis with high economic benefits.
StarCeram Complete
Complete your masterpiece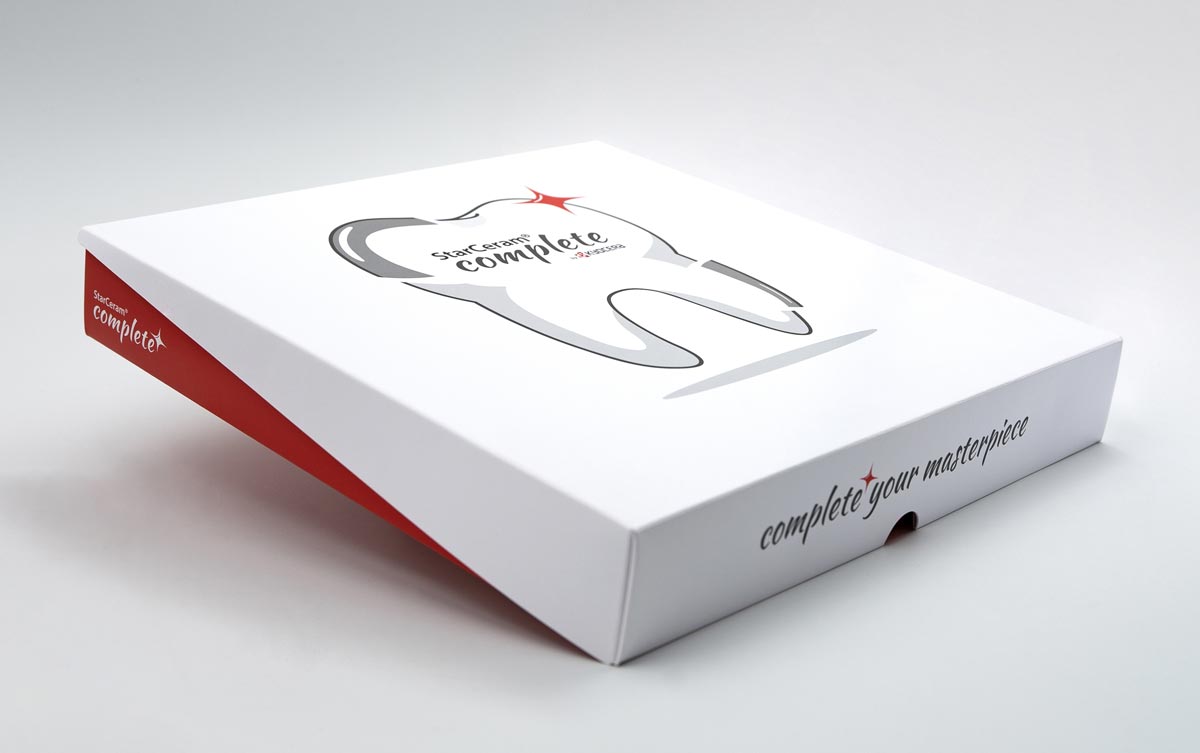 Refinement in just one step: StarCeram® complete from Kyocera
These new 2D and 3D pastes are perfect for finalising restorations for customised design and glazing in just one firing. They also satisfy the highest aesthetic demands.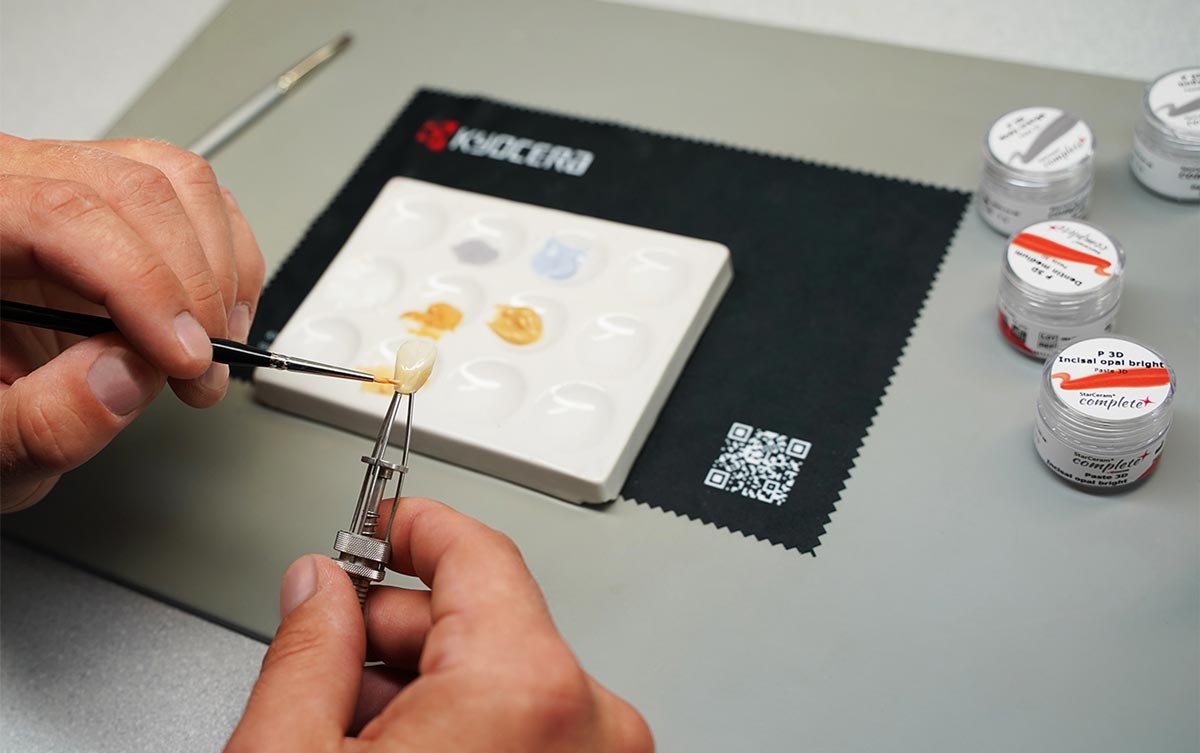 Maximum flexibility thanks to StarCeram® complete
The StarCeram® 2D and 3D pastes are felxible and versatile, as it is possible to mix all colours together. The aesthetic result is thus visible even before the sinteriing process.
Looking for more information? check out our catalogue.