That's five generations of pushing the limits of innovation in digital dentistry. Of surpassing expectations to deliver unmatched ease-of-use, award-winning design, and peace of mind.
Dental Scanning without the Learning Curve
You'll love dental scanning with our award-winning, intraoral scanners. They're light, well-balanced pen-grip scanners that fit perfectly in your hand.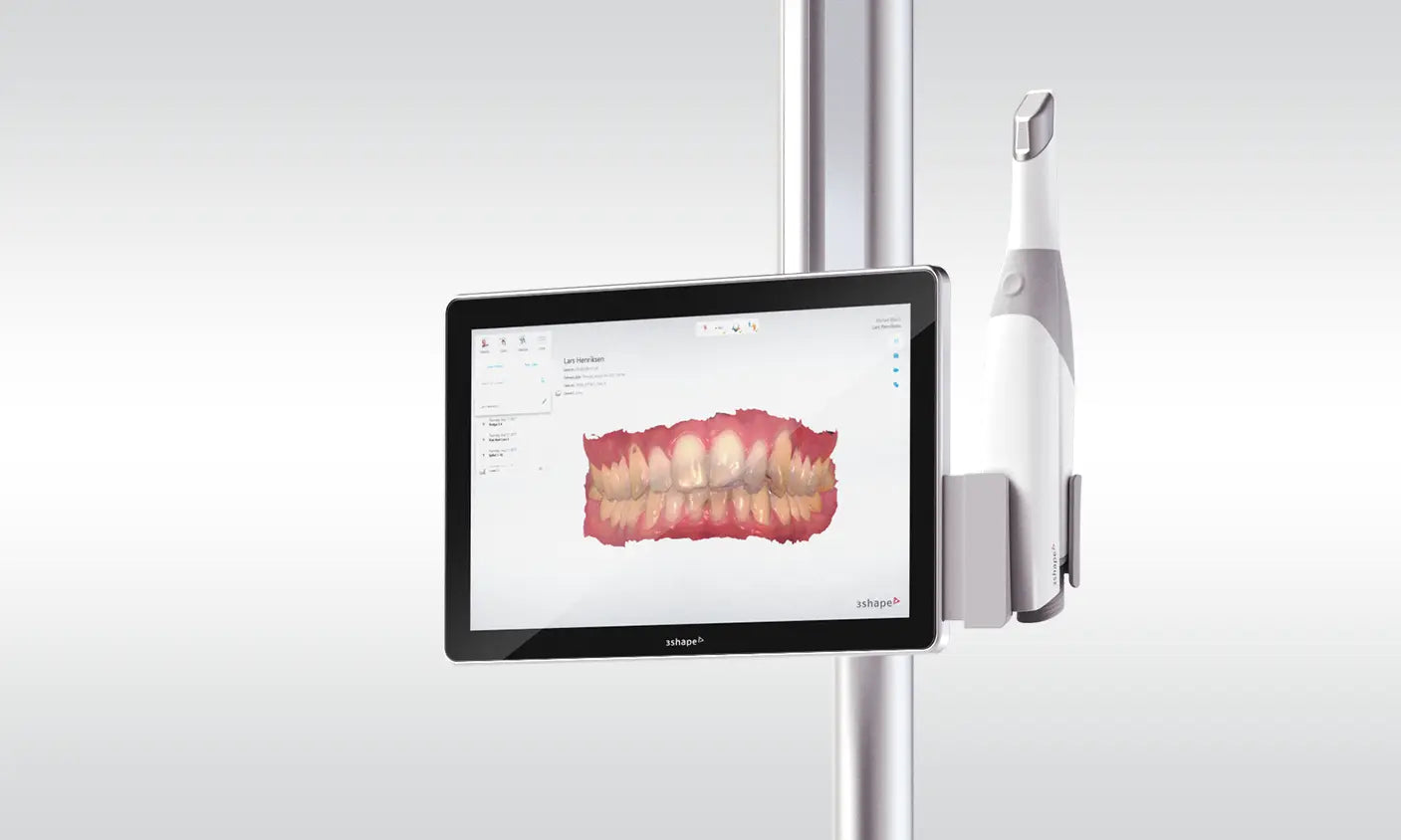 Realistic colors
With this scanner, it's a breeze to create accurate scans in realistic colors. The realistic teeth and gingiva in natural colors will not only impress your patients but also make it easier than ever for your lab to match colors.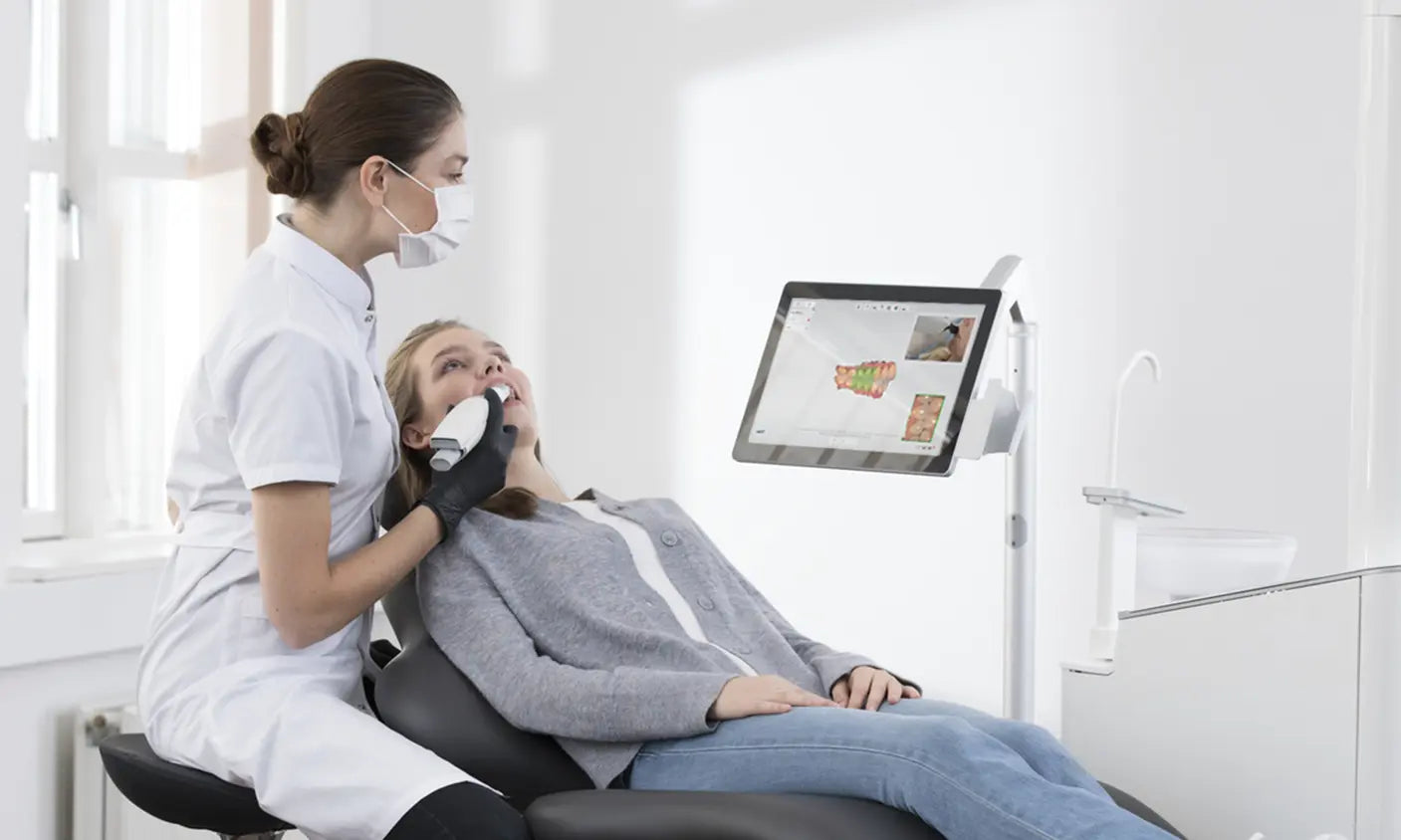 Dynamic occlusion
We've found a way to make your crowns fit even better and make your patient even happier. How? With TRIOS Patient Specific Motion, you capture the bite in such a way that it contains occlusion information – which makes your restorations fit better than ever.
Digital Dentistry At It's Best
Fits in your hand

You'll love scanning with our light, balanced intraoral scanner that fits perfectly in your hand.

Just scan-and-send

Just scan-and-send to one of our more than 20,000 partner labs with 3Shape TRIOS.

Unlimited support

TRIOS is a proven product that we've perfected over four generations, and we offer unlimited support*. All for your peace of mind.
Looking for more information? check out our catalogue.