The Automated All-In-One Solution
An innovative machine concept that meets all the requirements of the modern CAD/CAM process. The extremely stable construction enables the processing of all relevant materials in wet and dry machining. Optional with fully automatic 12-position blank changer, the system enables versatile machining in 24-hour operation. The zero-point clamping system offers maximum flexibility for a wide range of applicatitions.
Share
View full details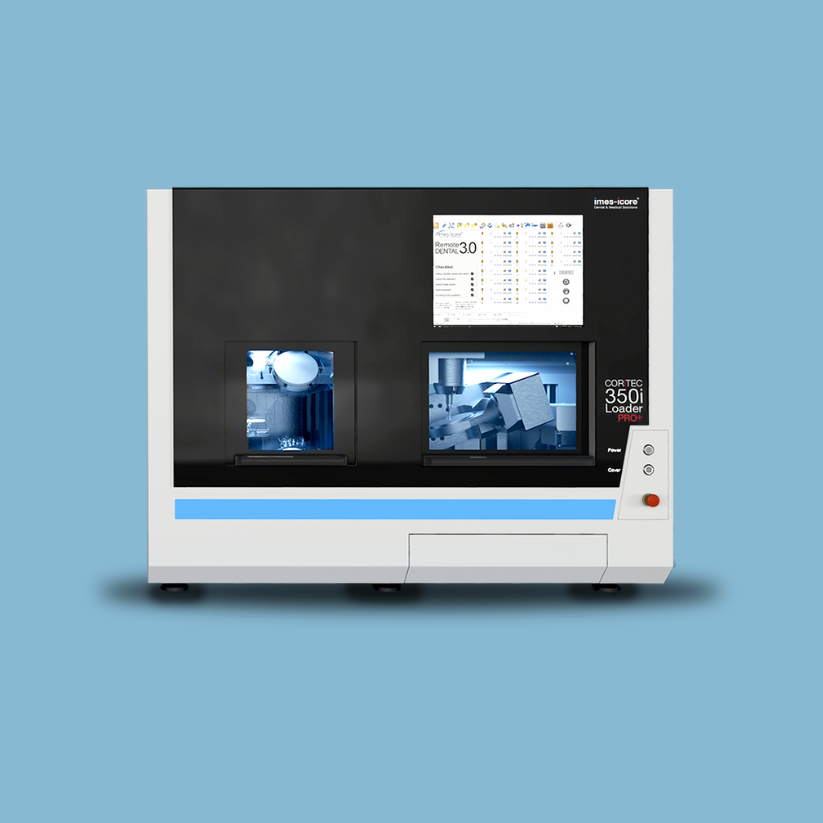 All-In-One Solution
Zirconia, Pre-milled Abutment (Ti), Pre-milled Abutment (CoCr), Cobalt-chrome, Glass ceramic, Lithium disilicate ,Hybrid ceramic, Sintered metal, Composite, PEEK, PMMA, Wax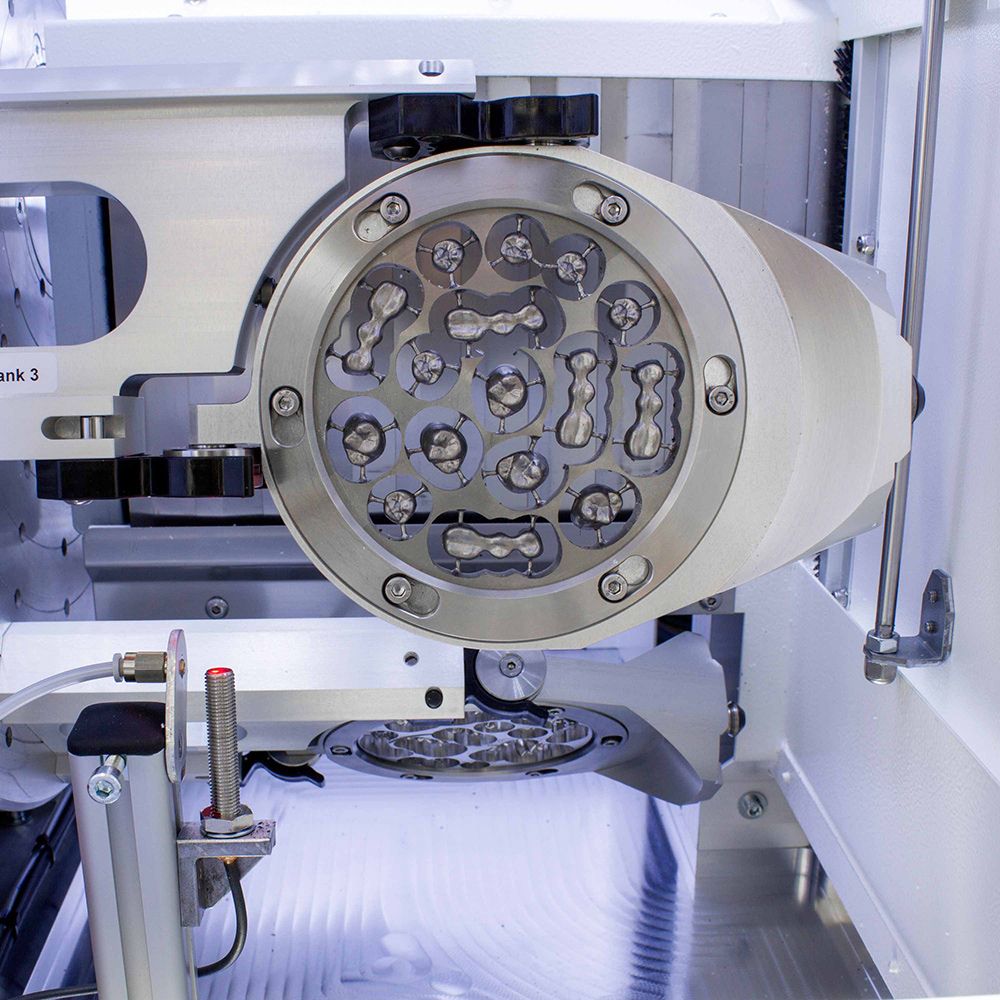 Key Specification
servo with absolute encoder
32.000 Inc (0.15 µm) resolution
polymer concrete, steel rails
15″ HD touchscreen
shiny design, LED illumination
12-fold automatic blank changer
zero point clamping system inclusive
8 stainless steel blank holder
3.6 kW spindle power
3 hybrid spindle bearings
6 mm collet (self-cleaning)
water cooled spindle
EVERYTHING AT A GLANCE
Monitor
CORiTEC 350i PRO/Loader PRO:  integrated 15" HD touchscreen
CORiTEC 350i PRO+/Loader PRO+: integrated 15" HD touchscreen
Control Software
CORiTEC Remote Dental 3.0
integrated CNC software

Spindle type
High frequency spindle

Blank changer
CORiTEC 350i PRO/PRO+: manual 1-fold blank holder
CORiTEC 350i Loader PRO/Loader PRO+:  automatic 12 blank changer
Tool changer
20-fold tool changer
Max. rotational speed / spindle power
CORiTEC 350i PRO/Loader PRO:  60.000 U/min, 1.0 kW
CORiTEC 350i PRO+/Loader PRO+: 60.000 U/min, 2.6 KW

Cooling
4.8 liter / 18.17 gpm tank integrated 
Air pressure
External air pressure required
6.5 - 9.0bar @ 80l/min
Tool length control
≤ 0.002 mm precision
Tools
Milling and grinding tools with 6 mm diameter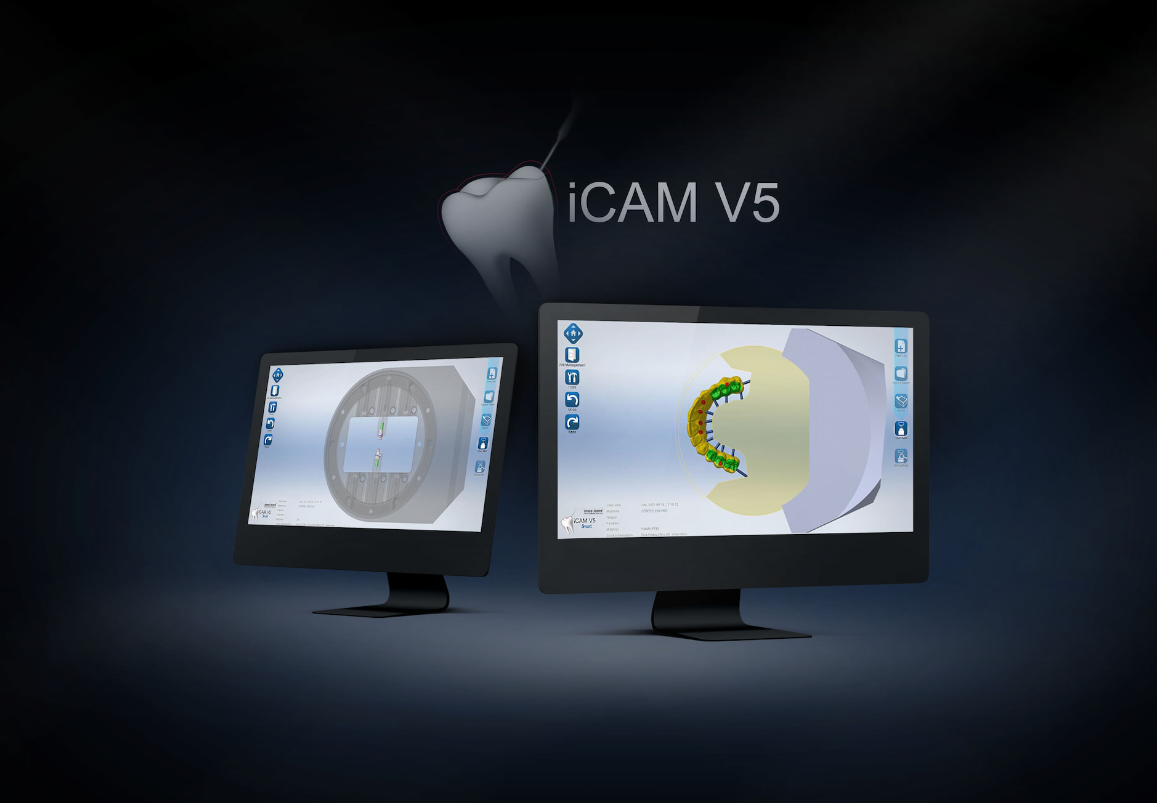 Smart High End Solution - iCAM V5
5-axis simultaneous machining and/or 3 + 2 machining to reach undercuts
No annual license fees
Unlimited term
Fully automatic and easy operations with "Wizard Workflow"
"ReFit"-Abutment exchange geometries
Placing retaining bridges across jobs
What can we do for you? Please contact us.